OK 21 is working to bring the future economy to the Okhotsk area now. For example, in 1996 OK 21 took the initiative in launching Okhotsk Fantasia , one of the first Internet portals in eastern Japan. Okhotsk Fantasia also donates access points to schools and other non-profit organizations. In 1998, we organized an educational seminar on venture business.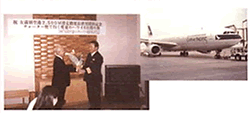 Participants attended lectures and traveled to the United States for direct observation of venturechiiki6 companies in operation. OK 21 also established ongoing charter flights between Memanbetsu and both Hong Kong and Taipei, thus encouraging opportunities in international business and tourism.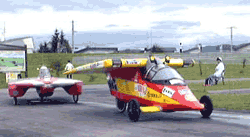 Other OK 21 activities include the Monbetsu airport utilization study group, development of proposals for the economic stimulation of the cities of Monbetsu and Memanbetsu, and Sakhalin oil field surveys. OK 21 is also helping to drive Okhotsk into the future as a major sponsor of Solar Challenge in Hokkaido, a solar car race held in Kitami, one the cities with the most sunlight in Japan.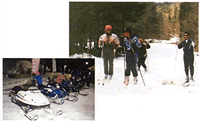 OK 21 has a strong record of involvement with the Okhotsk community, initiating such projects as city beautification through landscaping and flower-planting, and serving as a major supporter of the Okhotsk International Ski-Hiking Festival, cross-country ski tournaments, and snowmobile events.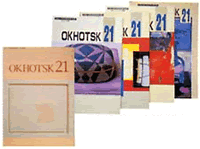 Numerous materials are published by OK 21, such as Okhotsk event calendars, sports videos, feasibility studies, tourism database CD-ROMs, and travel guide video titled "Romantic Journey through the Okhotsk Winter" in English, Japanese, and Chinese.