ENGLISH
About Broom Ball
About Broom Ball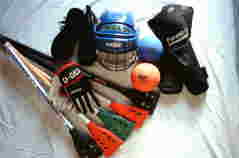 Broomball was invented in Canada as a recreational alternative to hockey that anybody could play. Players wearing sneakers batted a ball around the ice using brooms. As the game evolved, a paddle-shaped stick replaced the broom. Broomball is now a competitive sport with Olympic aspirations.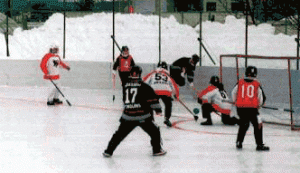 Broomball was first introduced to Japan by the Canadian embassy in Tokyo and has since spread throughout the country, especially in the northern areas where snow cover can last for six months.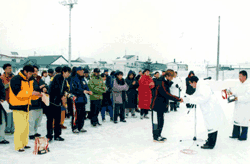 OK 21 is a major supporter of broomball in Japan, not only sponsoring the Japan Broomball Open Cup, but also sending teams abroad to participate in other international events.
The Association for the Advancement of Okhotsk in the 21st Century (OK 21)
Nishi 3, Minami 2, Abashiri-City, Hokkaido, Japan
Phone: 0152-43-2519